The Australasian Stroke trials Network is the first port of call for Sponsors looking to conduct stroke clinical research in Australasia.  ASTN provide an efficient communication channel between Sponsors and the ASTN membership with the aim of facilitating a coordinated strategy for stroke clinical trial engagement in the Australia/Pacific region.
Currently there are over 200 ASTN members, representing 61 experienced research centres throughout Australia, New Zealand, and strong collaborations with Investigators in Singapore, Malaysia, China, UK and Helsinki. ASTN is a small but very cohesive and collaborative network of experienced stroke specialists with a particular interest in clinical trials.
Engaging ASTN services, will provide Sponsors with assistance to determine the feasibility of conducting a new study in the region. ASTN can help determine appropriate recruitment forecast based on the knowledge, capabilities and experience of our members.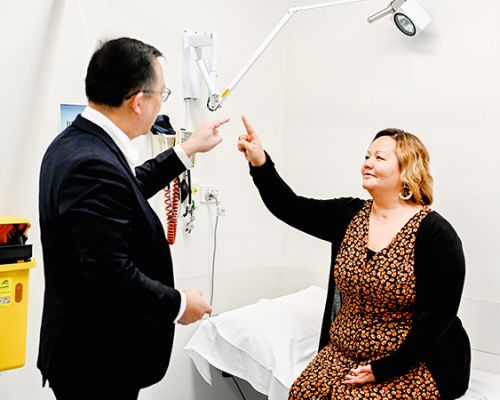 On behalf of members, the ASTN provides a centralised  thorough expert executive review of the trial protocol and an assessment of feasibility of the study in the region. We will provide you with documented feedback following review within a reasonable timeframe and to meet your determined local  and global deadlines.  All reviewed protocols considered to have scientific integrity and merit, are endorsed by the ASTN. Endorsed trials are summarised for key feasibility information and advertised to the entire membership, providing an opportunity for member sites to express an interest in participating.  The ASTN can assist sponsors to identify sites both interested and capable of trial participation in the context of current and competing studies. We can also help with suggestions for a Lead investigator if necessary.
ASTN will then work with you to collate a short list of capable sites and help disseminate your established feasibility procedures as required. ASTN will provide a thorough review of your proposed per patient study budget, provide input and agree to a fixed per patient cost for all sites.
And then further promoted within the membership and supported by way of;
Advertising and promotion of the trial at ASTN meetings
ASTN website exposure
Investigator training and support of new and emerging clinical trials centres
There is a tapered fee for service for all commercial studies and investigator initiated studies (non ASTN members)
If you have a protocol that you would like reviewed, or would like further information, please contact admin@astn.net.au.
If you have used ASTN before and are familiar with our process you can access the review application form here. Please submit your completed application and any other supporting documents to admin@astn.net.au.